Welcome to the Balance & Vitality, PLLC Secure Client Area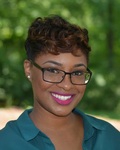 I help clients explore, understand and develop the skills they need to deal with their world!

Click on the Calendar icon above to view available appointment times. You must actually register in order to request an appointment time. I will contact you to confirm the time that you have selected.

No worries if you don't feel comfortable booking your appointment online! Just give me a call and we can do so together.

See you soon!
Log in to the secure portal. If you have not received an email with a username, please Register.